We are committed to offering the best products at great prices, backed excellent service
Returns policy
Email your query
Testimonials
Payment methods
Trade credit accounts
About us
Arrange a time to visit us for advice
Picture Gallery
News and advice on products
1986 - 2014 EM Hardware Supplies Ltd visit our warehouse store open daily
www.handlesupplies.com is our online showroom and store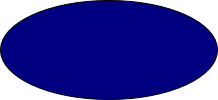 Handle Supplies is a
registered trading name
of EM Hardware Supplies Ltd established and trading in Ireland for 28 years
The best range at the best prices for all our customers.
Road directions to our store
handlesupplies@gmail.com
Call us now 021 4883131

Open Mon -Fri 9 am to 6.pm and Sat10 am to 2 pm email : handlesupplies@gmail.com for the world of door handles, knobs, locks, doors and more..
Black handles

Window parts
Front door locks
Multipoint locks
Sliding door locks
Sliding door handles
Sliding door rollers
Sliding door black levers
Cylinder locks
Cylinder thumb-turns
Euro profile cylinders
Anti snap cylinders
Rim cylinder locks
Night latch locks
Five lever deadlocks
PVC window hinges
PVC window locks
PVC window handles
PVC window wedges
Pull handles
Grab rail handles
Child finger protectors
Door bell pushes
Finger plates
Push plates
Safes
Emergency exit locks
Master keyed locks
Digital locks - mechanical
Digital locks - electronic
Ball bearing hinges
Parliament hinges
Post box locks
Cam locks
Door closers - overhead
Chain door closers
Door spy-hole camera
Child fun cartoon knobs
Porcelain kitchen knobs
Door knockers
Doctors knockers
Keyhole cover escutcheons
Lever on rose handles
Lever on plate handles
Porcelain door knobs
Black old-world handles
Latches (non locking)
Rim locks - old fashion
PVC door letter plates
PVC door handles
Door knocker & spy-hole
Door chain
Hinge fronts - black
Locking knob sets
Kitchen knobs
Kitchen door hinges
Blum hinges
Door bolts
Flush bolts
Mortise locks
Dead locks
Lock cases
Strike plates
Aluminium door handles
Tear drop keyhole covers
Bathroom locks
Bathroom thumb-turns
Bathroom indicator bolts
Door lock sets
Horizontal locks
Centre door knobs
Post boxes
Door bolts
Pad bolts
Pad locks
Kick plates
Door magnets
Keypad entry units
Door stops
Casement stays
Cockspur handles
Restricted key copy locks
Master key lock systems
Window safety restrictor
Coupling screws
Flat latches
Draft strip
Weather bar
House numbers
Door signs
WC signs
Hat and coat hooks
Cupboard gripper catches
Cupboard ball catches
Heavy duty spring catches
Keyed alike locks
Rim cylinder pulls
Budget locks
Key tags
Floor springs
Rebate sets
Rebate locks
Flush door handles
Hand rail brackets
Key rings
Safety lever handles
PVC door hinges
Lock spindles
Multipoint lock gearboxes
Multipoint lock strikes
Cabin hooks
Door wedges
Hasp and staples
Emergency exit hw
Patio door parts

Porcelain knobs





High security locks
Scroll to the bottom to read message regarding Covid19 arrangements









Hinges - for best advice on every type of hinge
visit our premises at Carrigtwohill outside Cork, call 021 4883131 or email



The obvious requirement of a hinge is to attach a door or window to a frame. What is often over-looked is that a hinge must carry the weight of the door without sagging. Hinges are often under-specified due to lack of understanding or to save money and people just accept that doors are supposed to sag. A hinge should withstand the forces exerted on it and through it by the door swinging and closing. Furthermore, correctly specified hinges should perform to these requirements for a long period of time, which ultimately offers better value for money.
Our range of ball-bearing hinges should allow the door to swing easily and with minimum friction for the lifetime of your doors and beyond. In our range of quality hinges we offer solid drawn slim-line hinges which are minimal in appearance and blend neatly into the door and frame.
This section is contains Stainless Steel hinges and includes rising butts, ball bearing, concealed bearing and washered hinges. Stainless steel hinges have a good strong load capacity, durable in most weather conditions and are aesthetically pleasing. Because of their fire resistance stainless steel hinges are often used on fire doors.
Brass Hinges - Range of Finishes
This hinge section features our best quality brass hinges and our contract range. Within each is a varied selection of hinges including parliament and projection hinges, which are available in a number of different finishes such as chrome and nickel.
Concealed - Invisible Hinges
Concealed hinges are designed to be invisible when the door is in the closed position. Often specified for doors concealed within a wall. Several patterns are available, referred to by a popular trade name Soss, hinges.
Cupboard & Cabinet Hinges
Within our cupboard and cabinet hinge section we have back flap, card table, centre and flush hinges. We have overlay, half overlay and inset hinges, sprung and unsprung, ideal for kitchen cabinets.
Spring hinges incorporate a spring action within the pivot knuckle. The size of the knuckle is usually about twice the size of a standard hinge, so as to allow a spring to be built in. A single spring hinge is sprung to allow a one-way closing, they are relatively simple to fit and cheaper than conventional door closers. However, please only use where conditions warrant such a hinge being used.
These hinges are used on traditional cabinet work and pianos. Recently, continuous hinges built to a heavier specification, have become more widely used on full size doors, particularly in areas subject to vandalism. Heavy-duty continuous hinges can be full mortise or half mortise to suit the door and frame details.
We also sell a wide range of gate and galvanised T-bar hinges ane we will supply the hinge that you need from our worldwide sources.






Hidden hinge
Often termed a
Soss Hinge
Must be specified with correct
weight bearing strength for
door concerned