We are committed to offering the best products at great prices, backed excellent service
Returns policy
Email your query
Testimonials
Payment methods
Trade credit accounts
About us
Arrange a time to visit us for advice
Picture Gallery
News and advice on products
1986 - 2014 EM Hardware Supplies Ltd visit our warehouse store open daily
www.handlesupplies.com is our online showroom and store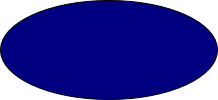 Handle Supplies is a
registered trading name
of EM Hardware Supplies Ltd established and trading in Ireland for 28 years
The best range at the best prices for all our customers.
Road directions to our store
handlesupplies@gmail.com
Call us now 021 4883131

Open Mon -Fri 9 am to 6.pm and Sat10 am to 2 pm email : handlesupplies@gmail.com for the world of door handles, knobs, locks, doors and more..
Black handles

Window parts
Front door locks
Multipoint locks
Sliding door locks
Sliding door handles
Sliding door rollers
Sliding door black levers
Cylinder locks
Cylinder thumb-turns
Euro profile cylinders
Anti snap cylinders
Rim cylinder locks
Night latch locks
Five lever deadlocks
PVC window hinges
PVC window locks
PVC window handles
PVC window wedges
Pull handles
Grab rail handles
Child finger protectors
Door bell pushes
Finger plates
Push plates
Safes
Emergency exit locks
Master keyed locks
Digital locks - mechanical
Digital locks - electronic
Ball bearing hinges
Parliament hinges
Post box locks
Cam locks
Door closers - overhead
Chain door closers
Door spy-hole camera
Child fun cartoon knobs
Porcelain kitchen knobs
Door knockers
Doctors knockers
Keyhole cover escutcheons
Lever on rose handles
Lever on plate handles
Porcelain door knobs
Black old-world handles
Latches (non locking)
Rim locks - old fashion
PVC door letter plates
PVC door handles
Door knocker & spy-hole
Door chain
Hinge fronts - black
Locking knob sets
Kitchen knobs
Kitchen door hinges
Blum hinges
Door bolts
Flush bolts
Mortise locks
Dead locks
Lock cases
Strike plates
Aluminium door handles
Tear drop keyhole covers
Bathroom locks
Bathroom thumb-turns
Bathroom indicator bolts
Door lock sets
Horizontal locks
Centre door knobs
Post boxes
Door bolts
Pad bolts
Pad locks
Kick plates
Door magnets
Keypad entry units
Door stops
Casement stays
Cockspur handles
Restricted key copy locks
Master key lock systems
Window safety restrictor
Coupling screws
Flat latches
Draft strip
Weather bar
House numbers
Door signs
WC signs
Hat and coat hooks
Cupboard gripper catches
Cupboard ball catches
Heavy duty spring catches
Keyed alike locks
Rim cylinder pulls
Budget locks
Key tags
Floor springs
Rebate sets
Rebate locks
Flush door handles
Hand rail brackets
Key rings
Safety lever handles
PVC door hinges
Lock spindles
Multipoint lock gearboxes
Multipoint lock strikes
Cabin hooks
Door wedges
Hasp and staples
Emergency exit hw
Patio door parts

Porcelain knobs





High security locks
Scroll to the bottom to read message regarding Covid19 arrangements
Delivery & Stockholding services of Handle Supplies a trading name and part of EM Hardware Supplies Ltd
We run our business from a warehouse store situated five miles on the Waterford side of Cork city. Our store is very easy to find and accessed just off the N25 exit Fota and Carrigtwohill and follow directions on our web page. We are open six days a week Monday to Friday from 8.30 am until 6 pm and on Saturdays from 9.30 am until 2 pm.
Many of our fast-moving and popular products are held in stock unless otherwise stated, and deliveries are dispatched from our warehouse within 2-3 days of order, some deliveries are dispatched on the same day as order. Because our product list runs to several thousand items there are items we cannot stock but we have online contact with major international manufacturers and distributors to ensure that products you purchase are available within three to five days. If you need immediate delivery, please inform us and we will be happy to advise on the best alternatives that are available for dispatch without delay..Ther are a few exceptions to this, such as in the delivery of Reguitti Italian designer door handles and Samuel Heath premium door hardware, these have an order lead time of three weeks because they are supplied direct from the manufacturers. You will be made aware of these exceptional delivery delays before order. We have found that the longer delivery time only adds to the appeal of these premium door handles, they are very exclusive. Delivery of master key and keyed alike locks and locking systems take up to two weeks.
Should any item be unobtainable for any reason, or have a longer delivery time then expected, we will contact you with advice of this.
We check every order before dispatch to ensure all parts are present and correct as required.. We will advise customers if we think items such as key-hole cover (escutcheons) are omitted from their order to us, our experience will help you avoid such miss-haps. When an order is ready we will despatch on an overnight service.
To qualify for the lowest delivery charge you must be in the South of Ireland and must have spent over 130 euro on one complete order for delivery in one lot.
Local deliveries are often made by our own transport, other deliveries are made by post or courier, whichever is the most efficient.
Deliveries to UK, Northern Ireland will be dispatched on a 2-3 day service to keep costs down for the customer.. Please see below table of delivery charges.
Smaller light Orders under 20.00 euro- 4.00 euro Via Standard Post
Orders under 130.00 euro – 12.00 euro delivery charge (Rep of Ireland)
Orders over 130.00 euro – 7.00 euro delivery charge (Rep of Ireland)
Orders for delivery to Northern Ireland - £18.00 regardless of order value
Orders for delivery to the UK Mainland- £22.00 regardless of order value
Of course many of our customers arrange for their goods to be picked up from our store and then there is no delivery charge.
We have many regular customers and as a service to these we carry the door hardware and locks that they regularly purchase in our warehouse stock. We do this in particular when customers regularly use handles or other hardware of a specification not normally available in Ireland.